The story of Edna Freeman in her own words:
I was only 14 years old, but that is when I started to wear the fear, I wondered what the mistake was, what I had done wrong, felt as if the guilt belonged to me. I was just a child, but I was forced to do things I did not know, did not know how to do, did not know how it was, could not understand the behavior of that being. Yes, I was just a child, with my innocence being ripped from me.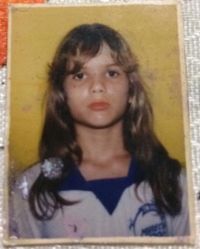 I still loved my toys, my dolls, but at dawn a new look, in my eyes I noticed that monsters came to live around me and inside me. A torment covering me. I was used, raped, I became the fulfillment of a sexual fantasy of an irrational being. At each corner an enigmatic look, the suffocation in me, the screaming fear, echoing in my throat. 
The abuse tangling my sweetness, the silence inhabiting the soul of a child. Memories .. The cruel act, against my will tearing me, hurting and hurting me. I had no experience, but I felt that it was wrong and that it should not be done. I was afraid, I felt ashamed, dirty, I was misaligned. I tried to forget, to clean myself up, to try to omit that scene that was so vividly alive in me. In my body there are no marks left, but in my soul the records of memories, the marks that often insist on not abandoning me.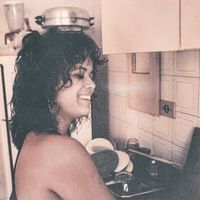 All I wanted was to live without any weight of guilt or worry, I wanted caring and protection, without second or third intentions. It was not my choice to have to grow that way, speeding up the years, I had my naivety and my innocence being stripped of me. Plucked, torn, cutting. Against my will. I had to grow, I had no choice, I had to mature without options. At 15 I became a woman, bearing the responsibility of being a wife made me believe that it was true. He said it was not wrong, it was not a crime, for I was no longer innocent. So I had to live with pedophilia being camouflaged behind my bridal veil. Camouflaged in my first gift that I always wanted, a collection of Barbies, the girl who dressed as a woman, who had her childhood and adolescence violated.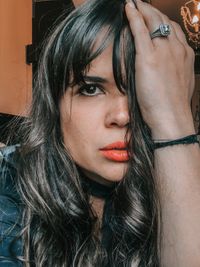 The first time was not someone I chose, what should be as bright as the sun, came and brought the coldness, the cutting pain of time slipping away from me. A wounded child, wearing the darkness. I was a girl. In me there will always be the girl who suffers, who does not forget. 
Let the girl be a child, do not crush that phase, do not touch without permission, do not allow it. Let the girl always have hope, without traumas of childhood, with colors of love, with her lullabies, her child like dances. Let me be a child, without having to look in the mirror and be forced to see the image of grown up. 
Let the girl be the future of the nation, without carrying the weight of exploitation.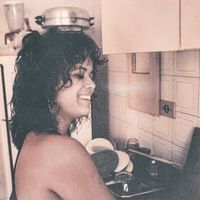 Let's hold hands, let's open our eyes to this crime, we will not accept the guilty looks of people who only blame and repress." 
-Poem about Edna Freeman teen years.
For her words of encouragement and support please follow here on on Instagram. Click here