https://www.hesaidsheheard.com/ 
Aside from Podcasting, Mike Fox is also a playwright, and is currently working on his third stage play.  Mike has narrated close to eight audiobooks on Audible.  In 2019, he narrated The Every-Day Life of Abraham Lincoln by Francis Fisher Browne, and James Feminore Cooper's The Spy.  It was during the recording of the Lincoln audiobook, when the idea came about, for this very podcast.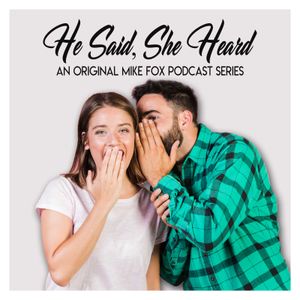 Kelly Petering  
Kelly graduated as an actor at University back in 2007 and since then has performed all around Australia and the USA. Kelly has been working as a freelance voice over artist for the past 8 years and enjoys working with a multitude of clients from small and large businesses to creative directors and podcasters! To connect with Kelly you can email her at info@kellypetering.com.au.  
Mattia Signaroldi  
Mattia is a guitarist, composer, teacher and musicologist, originally from Piacenza, Italy. In 2005, Mattia graduated in Music Theory and Solfeggio at the "FA Bonporti" conservatory in Trento.  In 2007, he started playing in various musical formations, including "Cheers" and composing music for theatrical plays.  From 2011 to 2013, he followed the Civic Jazz Courses of the "Musica Oggi" Association with the guitarist Franco Cerri.  In 2017, Mattia graduated, with a master's degree in Musicology at the Department of Musicology and Cultural Heritage of Cremona, with an ethnomusicological experimental thesis on the research of musical educational protocols in reception centers for asylum seekers.  Since 2020, he started  the composition of some music as a multi - instrumentalist and offers his services on Fiverr. 
www.hesaidsheheard.com