Near Dogg is Swedish rapper / Beat Maker of Syrian origin who started in music industry at 2008 until now. Near Dogg started in Hip Hop industry as a beat maker first, while he workd with many big different hip hop artists in middle east and produced 5 beats album in his career until now.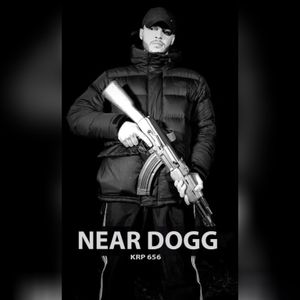 1. The End Of The World 2010  
2. ArabLeague Beatz Starz 2013  
3. A Trip To The Hollow Earth 2014  
4. ZOMBIES PLANET 2016  
5. COMMANDOS 2018  
In 2020, he decided to start a new journey in his music career as a Swedish rapper. His first single "Tar Över" -which means taking over- came out on all music platforms 14th, March which made a fuss in the media, as it was published on a MTVRock website.  
https://www.youtube.com/watch?v=QmpjGGRH3cs  
Near Dogg, why you choose this stage name to start with ?  
Honestly, I choosed my stage name at first randomly as DJ.ND, because I started as a beat maker at frist, then I had to develop that name to get my self to official level , so I choosed Near Dogg for N.D instead, the reason I choosed it because I was influenced by Nate Dogg & Snoop dogg at 2008.  
So American Hip hop is What inspired you to become a rapper, Right?  
Yes because when I started back in days I did not know that there was hip hop in arabic language so I had to relate to the American one though. That's why another reason had to choose my stage name as Near Dogg.  
Why would you choose to rap in Swedish, not in your native language instead?  
I rap in Swedish because I'm a person who gets affected by the community. making music in arabic while I'm living in Sweden sounds wrong for me personally, this is the main reason to this.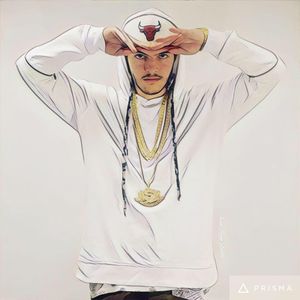 How has your plan become a reality?  
It become a reality because of the support I got from my brother DJX for taking care of mixing & mastering my tracks and from my directer Waael Alhamada who's taking care of all the visuals and producing it as a whole music project. I don not want to forget the support I got from fans on social media or in real life days as well.  
How does your background play a role in your songwriting?  
I'm the who I am today because of what I have been through. Of course all experiences I had in life is playing a big part of my music which anyone can relate to in my lyrics, meanwhile I am learning every day from life things I did not think about it before.  
Is performing in Syria in your future plans?  
Of course if I have the opportunity I will definitely perform in Syria one day. Never forget the place I was born in.  
What is your future plans in music ?  
I always say that I am a worldwide connected, that is why I will always make new collaborations with artisits from all over the world, not only from Sweden.  
Find out more about Near Dogg on social media:  
www.neardoggmusic.com  
Instagram: https://www.instagram.com/neardoggmusic/  
Youtube: https://www.youtube.com/c/NearDoggOFFICIELL  
Facebook: https://www.facebook.com/NearDogg