Sherry Nelson: Maxim Supermodel In The Time Of A Pandemic by Eileen Shapiro 
Sherry Nelson, Canadian born Maxim Supermodel and actress journeys through the planet with her innocent beauty and ambience touching all she meets with warmth and kindness. Making an explosive splash in Hollywood without even trying, Sherry is destined to remain in the hearts of all who meet her forever.....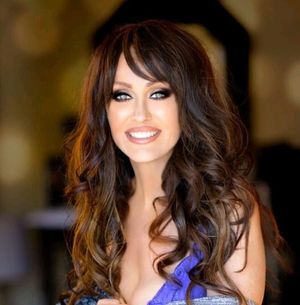 Although we live in a surreal climate, is there anything positive you have seen come out of it? 
What amazes me is that the entire world is touched by this pandemic, so it is not a national or cultural shift but a global shift. The positives I am seeing are veering in two different directions ~ back to our roots and toward a new technological means of communicating.  The obvious immediate technological shift is in the power of video conferencing.  From its continued expansion in the boardroom to allowing some employees work from home instead of the possibility of being laid off.  As well there is an adjustment to the Doctor/patient visit toward live interactive streaming video which is a big boom to those living in rural areas or those with difficulty getting transportation to doctor visits. In the realm of entertainment, there is an abundance of new podcasts turning up to entertain us while we are self-isolating. One of my favorites is BusyPatterns on Twitch TV. 
Returning back to our roots is the return to family dinners, family game nights, and working on projects together during family self-isolations.  There is also an entrepreneurial spirit emerging ~ young people offering delivery services for food, and medical supplies or yardwork services to help those needing assistance.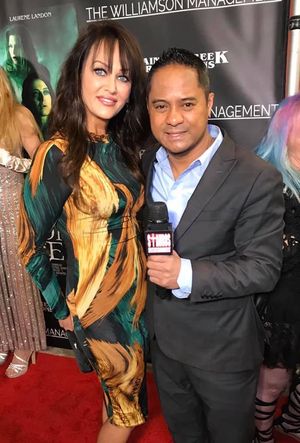 While we are all on lockdown how are you spending your time? 
I am fortunate to have a great trainer, Ryan Meeuwissen, who is the MacGyver of fitness. We've been training 5 days a week and Ryan has devised fun alternatives to equipment you would find at the gym. The fresh air in my lungs during these workouts has really helped to improve my endurance and strength. 
I have also been writing a lot, and have the great fortune to be writing for Turner-Banan-King Entertainment discussing finance and fitness. 
Do you recall the moment in your life that changed it's trajectory forever? 
Living in a small Canadian town and working for my family's lumber company, the entertainment industry did not seem like a possibility. Once the momentum of the Maxim Covergirl contest took off, I was able to make a connection with Jimmy Star and that would change everything as I knew it.
After our first phone call, I had a reserved ticket to an Oscar gala, several interviews and a photo shoot lined up.  I knew then my life was about to leap into a whole new realm of excitement. 
Jimmy Star is one of the most energetic, kind, intelligent and forward -hinking people I have ever met. He comes with a tight group of friends who have become family to me.  
What is the best advice your parents ever gave you? 
Always be honest, you cannot build anything personally or professionally without trust. Along with trust, I was brought up to be kind and help people as much as I can. 
What type of modeling would you eventually like to do? 
I have a wish list like so many girls ... Fashion, print, swimwear, glamour, and commercial. I am so happy to be the Spokesmodel for the Light Up the Love campaign and I am sure people will be pleased with the work and promotion they are putting forward! 
Breaking into the acting industry, what roles do you would feel comfortable playing and why? 
Acting is one of those amazing fields within art where you can express so many facets of your life.  I would love to explore avenues where the character is strong and independent, as Robert Rodriguez or Thomas J. Churchill's females have portrayed.  I would also like to portray a female's more vulnerable side through humor as Peter and Bobby Farley have successfully done in a few of their films. 
Any advice for those looking for a change of career after they have already been in one profession for some time?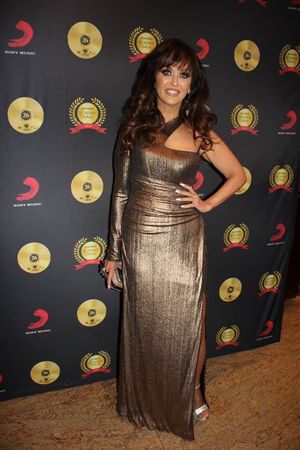 Change can be good, it can reenergize you and make you feel youthful again.  I believe that in this very short life, it's important to try new things and step out of your comfort zone.  It is also equally important to not burn any bridges when you leave one career for another. Networking is critical to building connections and stepping- stones, and you never know, one of your past connections may be an asset in the future. 
Follow Sherry Nelson on the web: 
Instagram https://www.instagram.com/xoxosherryxo/ 
Facebook https://www.facebook.com/sherry.nelson.5076