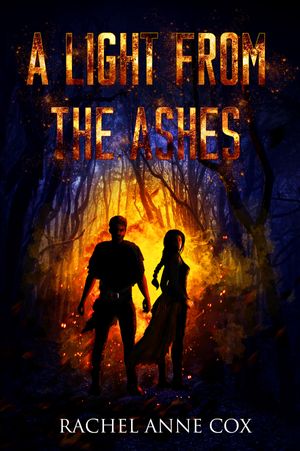 Rachel Anne Cox Delivers Dystopian Thriller 
A Light From The Ashes Via Both Virtual And Actual Tour 
Utah author Rachel Anne Cox offers a literary dystopian novel for adults which owes much of its realness to her skill as a researcher for historical book themes. 
A Light From The Ashes is set in the future wasteland of Virginia where Sam, the son of revolutionaries, wants nothing more than to leave the violence of his past behind him, but the impending Third Revolution and the two women he loves may not let him. With his loyalties torn between his affection for Sophie and maintaining the tentative peace which has prevailed in the land, Sam must navigate the fine lines between peace and rebellion, love and hate, while trying to find his humanity in an inhumane world and within himself. 
Cox plans to launch A Light From The Ashes with a mix of appearances in the spheres of broadcast and digital media, Skypeing with book clubs, and events at book stores, antique shops, coffee houses, and any of a list of unconventional venues that are looking forward to her novel. As a musician who is also writing songs for her book trailer and a companion EP Cox will also be reading and performing at music venues along her tour route. 
For more information visit the author at https://rachelannecoxwriter.com. A Light From The Ashes, published by Glass Spider Publishing, Inc. will be available online and at bookstores and other retailers beginning September 30. For booking and interviews contact Jennifer Perry, Lone Wolf Communications, LLC.