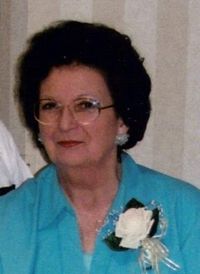 Joan Jessalyn Cox Bio 
www.jesusabundanthope.com and www.joanjessalyncox.com
Joan Jessalyn Cox is the former editor of International Christian News. She has been 
keynote speaker at Women's conferences, and spoke at Christian Writer's Conferences. 
Joan has taught foundational truth and deliverance in bible studies, and counseled people 
with spiritual needs, and for deliverance. Joan has authored several books and is currently 
writing the Foundational Faith In Truth Series. 
                         The Foundational Faith In Truth Series are books on a mission: 
To get the absolute truth of God's word for indepth bible studies, into as many hands as possible. 
To revive faith in Jesus Christ, through thorough understanding of God's voice of truth. 
To help each Christian to know the absolute truth of who Jesus Christ is, and why matters to you. 
How to have heart-felt Godly love, hope, loyal faith and the blessing that are reserved for every Christian, in the benefits of Jesus Christ's promises. 
To know and accept your Godly heritage that is reserved for you when you understand and obey God's truth in compassionate, charitable love. God's heart felt love is given in compassionate concern for others well being. 
Start your journey into your own spiritual maturity now! Get on the right road to the fullness of God's own voice of truth. In the book of Revelations in the Bible it tells what God hates, and at the top of the list is the deceitful use of God's own words. Humanity has so distorted the word of God, they have become more like the world and less like Jesus Christ. Until you return to the full truth of God's word, you will still remain confused, and out of alignment with the word of God, and his Holy Spirit.